Ethos
"Blending timeless construction and an understated feminine appeal, our commitment is to

  

transparency, community, and positive impact"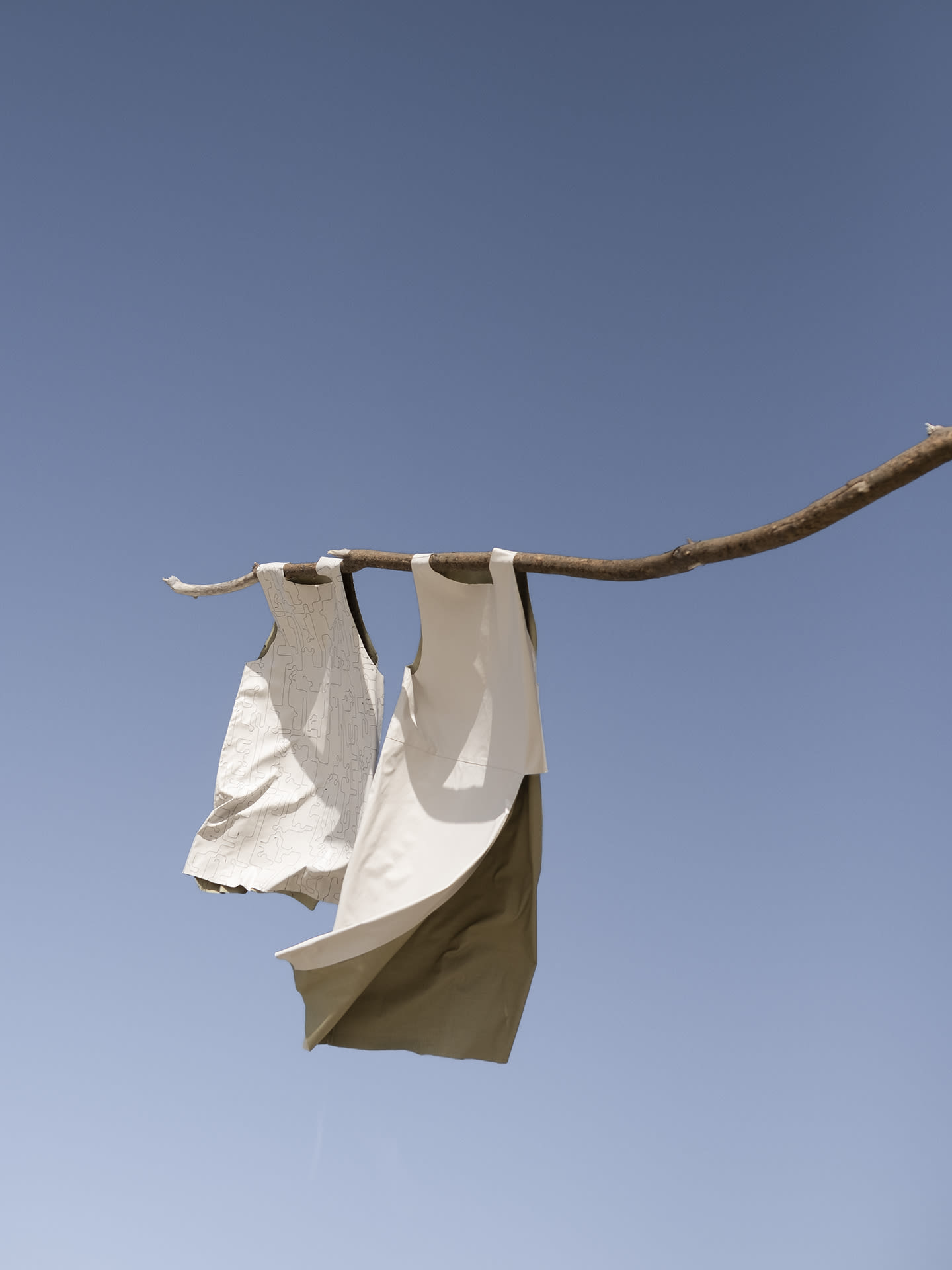 Photo credits: @ma.in.collective
Our Portugal- based manufactures are long time partners with whom we have close working personal relationships. Domestic manufacturing fosters a healthy local economy, creates a smaller carbon footprint, and ensures that employees are treated fairly.
Our way of doing business is rooted in continuous learning and making progress for a more positive and effective change.
We are committed to working with partners who are aligned with the same vision in building a business relationship based on mutual respect, and also have working guidelines in accordance with the highest ethical and responsive standards: working practices that protect and preserve our planet's resources and also have responsibility for the impact on the lives of the people who work in the supply chains.
We are now working with Staiy, a sustainable fashion marketplace, on a new sustainable initiative –  Staiy In The Loop – which aims to speed up the transition towards a circular economy by building an international network of brands and institutions.
We will be donating deadstock and leftover materials from our studio and production partners to European fashion design universities. The idea is to provide universities and students in their last year with certain options on how to use the provided materials and they can choose what best suits them.
Sustainable Development Goals
The 2030 Agenda for Sustainable Development, commonly referred to as the Sustainable Development Goals (SDGs) are a set of goals outlining a future scenario for people and the planet adopted by all United Nations Member States in 2015. At its heart are 17 global goals that represent an urgent call to action for all countries and citizens to work in a global partnership to succeed in achieving them.
As brands, active citizens, and consumers living in an increasingly interconnected world, our daily actions can have important impacts on other people, communities, and the environment